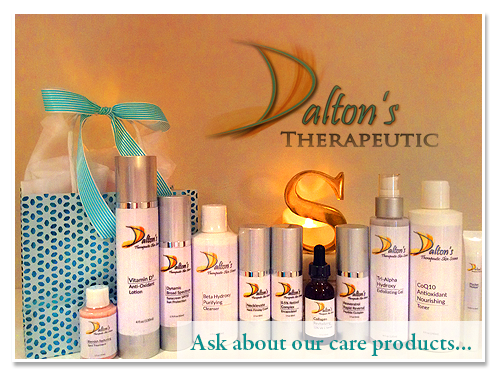 At Dalton's Therapeutic Massage we specialize in helping you get the best treatment for the condition at hand.
Samantha Rose has been a massage therapist and has a personal training background for over 20 years. Deep Tissue massage has many variables for delivery to the body and is one of her specialties. Other treatments available are Swedish, Sports, Trigger Point Therapy, Lymphatic Massage, Shiatsu, Oncology, Prenatal, Muscular Energy Technique, Thai and much, much more.
Samantha has also been an esthetician since 2014 offering skin care services such as facials, waxing, microdermabrasion, chemical peels and dermaplaning then she expanded into advanced skin care services including several different medical laser treatment options for hair reduction, skin rejuvenation, hyperpigmentation correctives, IPL and more!